About
DFW Asian-American Citizens Council (DFWAACC) is a non-profit 501(c)(3) organization established since year 2000. The organization held its first fundraiser as a response to the events of 9-11. Since then, we have collected and donated funds for 9-11, as well as many disasters all over the globe. Our membership is comprised of professionals and leaders from the Asian-American community and organizations.
Mission
The mission of DFW AACC is to promote and assist Asian-American involvement in local, social, political, and civic activities that increase community awareness, improve Asian-American representation, and enhance the quality of life.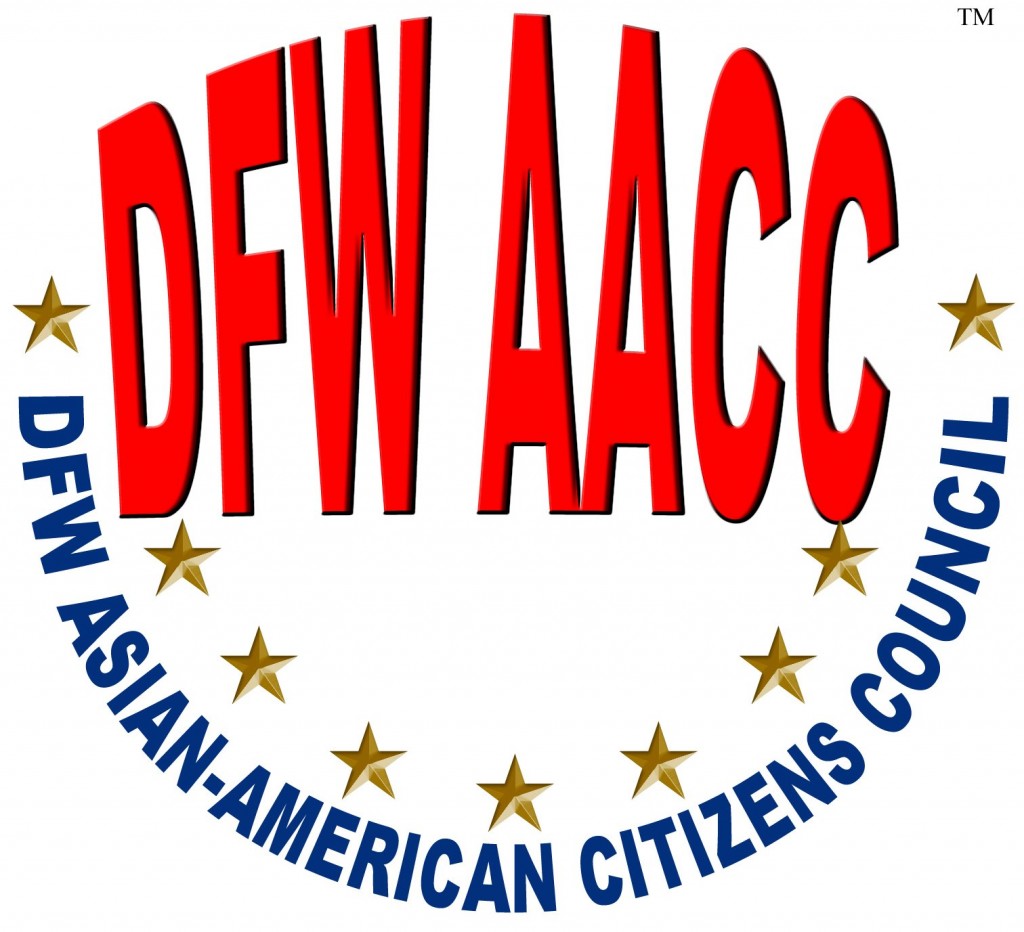 The original DFWAACC logo design has the following ideas in mind:


The DFWAACC has a flat bottom line, suggesting a solid foundation.

The round shape/curve line of name suggests a smiling face.

The whole logo looks like an Asian bowl of rice.


The 7 stars means Texas with luck.
To join us, please download, fill out this DFWAACC Membership Form and mail it with a check payable to DFW AACC as indicated on the form. Thanks!
Please send all physical mail to: 420 Maplelawn Drive, Plano, Texas 75075